New equipement
The high pressure reactor system was modified in such a way as to enable additional working modes by the inclusion of Carberry spinning basket high pressure reactor. The modified system also requires cooling unit in order to provide operation with carbon dioxide and similar very low boiling point solvents.
The overall system consists of the base module BTRS Jr units, Carberry reactor and the cooling unit, as shown below:
high pressure tubular reactor,

flow control,

pressure and temperature control,

possibility to operate with gasses and liquids,

broad p,T operating range up to 220 bar and 623 K,

Carberry spinning basket reactor, and

cooling unit to enable work with carbon dioxide and similar solvents.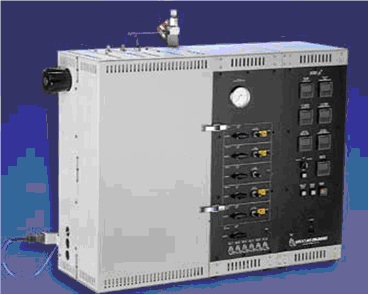 Micromeritics' ASAP® 2020 Accelerated Surface Area and Porosimetry Analyzer uses the gas sorption technique to generate high-quality data for research and quality control applications. Available options include the micropore option, the high-vac option, and the chemisorption option, which uses the static volumetric technique to determine the percent metal dispersion, active metal surface area, size of active particles, and surface acidity of catalyst materials. Data obtained by an ASAP® 2020 analyzer are used to achieve efficiency, safety, quality, and profitability in any modern materials-oriented work, and can be used by scientists with confidence and assurance.
Surface area and porosity are two important physical properties that determine the quality and utility of many materials. Differences in the surface area and porosity of particles within a material can greatly influence its performance characteristics. The all-new, fully automated ASAP 2020 Accelerated Surface Area and Porosimetry System is an essential tool for providing surface area and porosity measurements for a broad range of applications such as pharmaceuticals, ceramics, carbons, catalysts, paint & coatings, propellants, electronics, cosmetics, and aerospace materials. The ASAP 2020 makes it easy to obtain high-quality data for research and quality control applications. The system contains a multitude of data reduction methods and can be readily upgraded to perform micropore and chemisorption analyses. All options are designed to be integrated into the ASAP 2020 cabinet and require no additional bench space. Adsorption and desorption analyses using an extended range of adsorptives, including vapors, are also permitted. The ASAP 2020's data reduction methods allow a very high level of versatility, with a wide variety of experimental data options. An automated thermal-vacuum degas station is available to provide the user with complete control of degassing, improve analytical results, and output a record of degassing parameters. The instrument also comes with a long-duration dewar, allowing long-term analyses to be completely automated without the need for refilling.
Features:
Two Independent vacuum systems that allow preparation and analysis to proceed concurrently
Oil-free "dry" vacuum option to prevent oil contamination

Two-station intelligent degas system for fully automated degassing with controlled heating time profiles

long-duration cryogen system for unattended analyses

Twelve gas inlets that are automatically selectable to allow for automated selection of pretreatment, backfill, and analysis gases, and the ability to connect to a mass spectrometer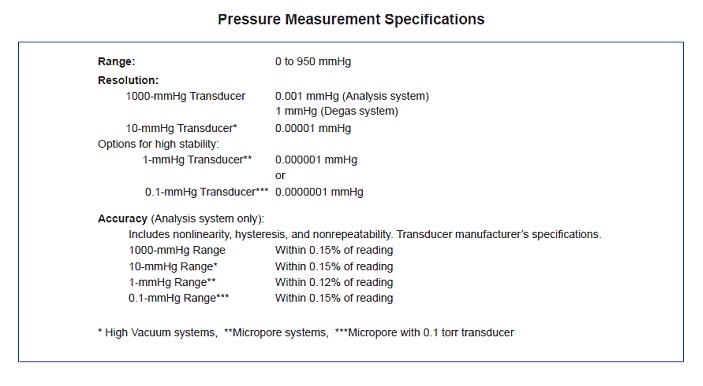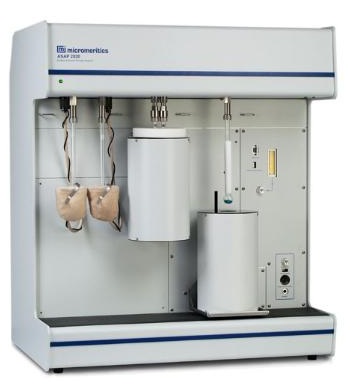 MIRA3 XM Tescan FEGSEM, is a third generation of MIRA XM series of high resolution scanning electron microscopes equipped with a high brightness Schottky Field Emission gun. The most important features of the MIRA3 XM are:
A high brightness Schottky emitter for high-resolution/ high-current/low-noise imaging
A powerful In-Beam Detector for high resolution imaging especially at low accelerating voltages
A unique three-lens Wide Field Optics™ design offers a variety of working and displaying modes.
The proprietary Intermediate Lens (IML) that works as an "Aperture Changer" makes the exchange of the effective final aperture in an electromagnetic way.
The column construction, without any mechanical centering elements, allows fully automated column set-up and alignment
Real time In-Flight Beam Tracing™ for the performance and beam optimization integrating the well established software Electron Optical Design. It includes also direct and continual control of beam spot size and beam current
Unique live stereoscopic imaging an 3D surface recontruction utilizing the 3D Beam technology
Fast imaging rate up to 20 ns/pixel
An extra large chamber is able to accommodate specimens with the diameter of about 250 mm
A robust 5-axis motorized stage is capable of holding large and heavy samples
12+ chamber interface ports with optimized analytical geometry for EDX and EBSD
Fast imaging rates due to first class YAG-based detectors
A comprehensive range of optional detectors and accessories
3D measurements on a reconstructed surface utilising the 3D metrology software
Integrated pneumatic or optional active vibration isolation for ambient vibration reduction
The fast and accurate computer controlled stage is suitable for different applications in automated analysis
Comunication with external software or third party products via TCP/IP interface (e.g. automated EDX analysis)
High-throughput large-area automation, e.g. automated particle location and analysis
A fully automated microscope set-up including electron optics set-up and alignment
Sophisticated software for SEM control, image acquisition, archiving, processing and analysis
Multi-user environment localized in many languages
Three levels of user rights, including an EasySEM™ mode for inexperienced users
Built-in image management and report creation
Network operations and built-in remote access/diagnostics
System built in self-diagnostics
MIRA3 XMU:

A variable pressure variant that supplements all the advantages of the high vacuum model with extended facility for low vacuum operations. This allows investigation of non-conductive materials in their natural uncoated state.
Specification of selected parameters MIRA3 XM:
SEM Column

Electron Gun

High brightness Schottky Emitter

Resolution (In-Beam SE)

1.0 nm at 30 kV
2.0 nm at 3 kV

Resolution (SE-ET)

1.2 nm at 30kV
2.5 nm at 3 kV

Resolution in high/low vacuum mode (BSE)

2.0 nm at 30 kV

Magnification

2x - 1,000,000x

Accelerating Voltage

200 V to 30 kV

Probe Current

2 pA to 100 nA
Chamber

Internal dimensions

300 mm (width) x 330 mm (depth)

Door

280 mm (width) x 310 mm (height)

Number of ports

12+

Chamber suspension

pneumatic or optionally
active vibration isolation
Working Vacuum

Gun Vacuum

< 3 x 10 -7 Pa

Chamber Vacuum - High vacuum mode

< 9 × 10-3 Pa

Chamber - Low Vacuum Mode (XMU)

7–150 Pa
Stage

Type

compucentric

Movements

Fully motorized:
X = 130 mm
Y = 130 mm
Z = 100 mm
Rotation: 360˚ continuous
Tilt: -30˚ to +90˚

Specimen height

maximum 145 mm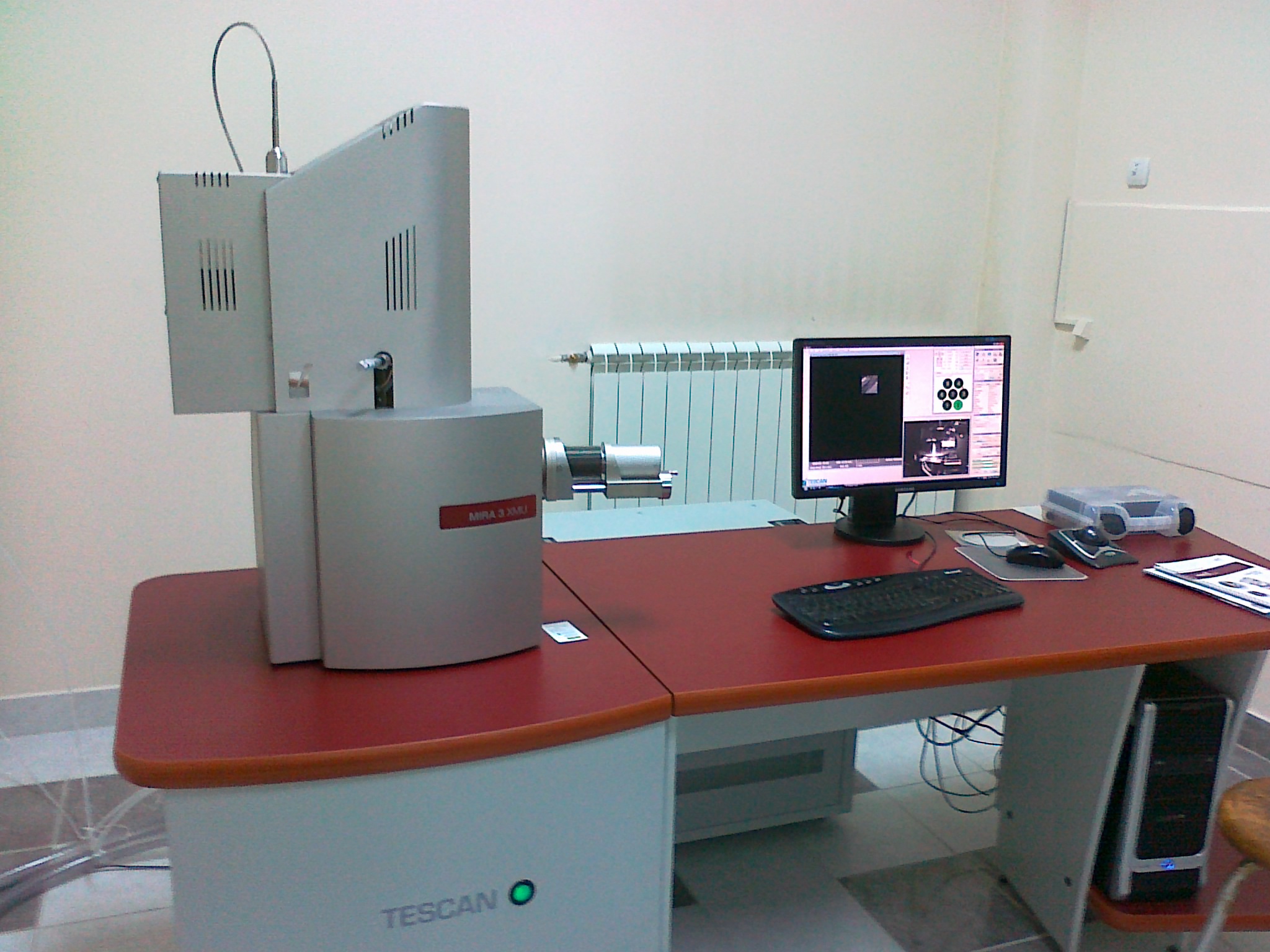 The Hysitron TI 900 TriboIndenter is a complete automated nanomechanical test system, ideal for measuring the hardness and elastic modulus of thin films and coatings. The TI 900 provides quantitative nanomechanical testing capabilities with the convenience of modern automation. Available in normal and lateral force loading configurations, the TI 900 revolutionizes the sub-micron scale testing arena with real-time data collection and nanometer resolution in-situ SPM imaging.
The TI 900 TriboIndenter features:
Hysitron's patented capacitive transducer provides industry-leading sensitivity and stability

Automated testing for high throughput and statistical sampling of materials

in-situ imaging provides nanometer precision positioning and the convenience of SPM topography

Acoustic and thermal enclosure, along with stable transducer design, minimizes set-up and stabilization time

Top-down optics for viewing and selection of testing sites

Active vibration isolation table

Sub-micron resolution staging for sample positioning

Numerous add-ons that allow the widest array of testing capabilities on the market

Active vibration dampening systems ensure low noise and uncompromised sensitivity.